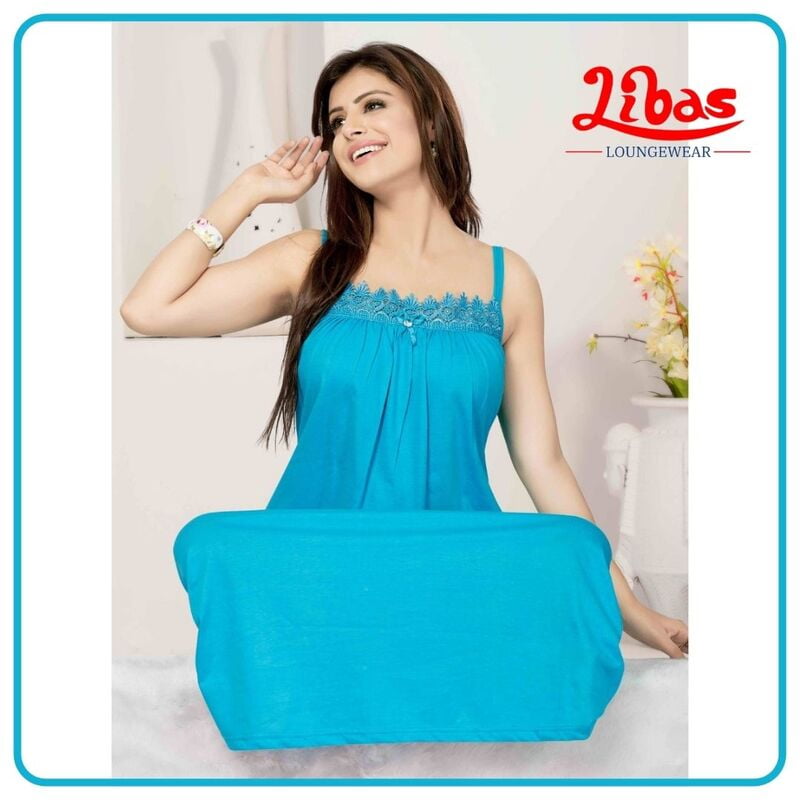 Strap type nighty slip from Libas loungewear - LNS011
Non-returnable
This calf length petticoat slip can be worn along with your favorite nightdress, Kurtis, Salwar Kameez etc keeping you all day long. It also has side slits for easy body movements.
This is comfortable to wear all day long and easy to maintain.



Size : Free Size
Fabric : HOSIERY COTTON

Product Code : LNS011

Size : FREE SIZE

Color : PINK/WHITE/BLACK/SKIN/PEACH/LEMON/C.GREEN/L.BLUE/PURPLE/RED/MAROON/NAVY/RANI/T.BLUE

wash care : Hand and Machine Wash
DISCLAIMER:
Colors may vary slightly due to changes in screen or brightness.

For further information about size chart kindly get in touch with us.

No guarantee for any Dark, black color and Fancy items.
If you find a color to be out of stock on our website, try to contact us.If possible, We shall try to get it for you.